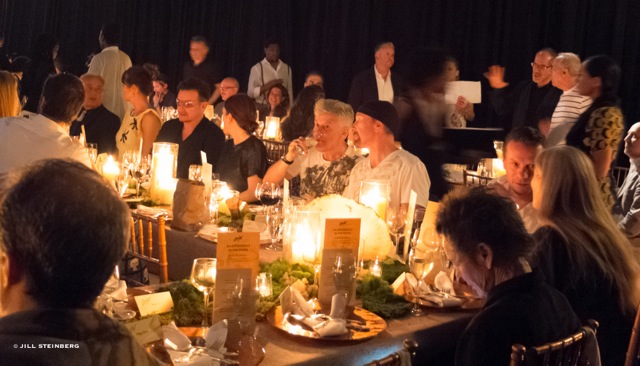 Focus On: The Atlantic Salmon Federation
Aaron consulting is proud to have worked with The Atlantic Salmon Federation for the past five years to raise funds and awareness for their organization whose mission is the conservation, protection and restoration of wild Atlantic salmon and the ecosystems on which their well-being and survival depend. This year celebrated their 34th Annual New York Gala honoring Marshall Field V, fly fisherman, conservationist and environmental steward. The evening saw record breaking fundraising to support ASF's community engagement efforts and took place at The Plaza on Wednesday, November 9, 2016.
The Abraham Fund Initiatives
Abyssinian Development Corporation
Adaptive Sports Foundation
The Africa-America Institute
Allan Houston Legacy Foundation
American Diabetes Association
American Jewish World Service
American Lung Association
American Red Cross of Greater Chicago
AmeriCares
Animal Care Centers of NYC
Alzheimer's Drug Discovery Foundation
Aperture
The Atlantic Salmon Federation
Bent on Learning
The Bertelsmann Foundation
Best Friends Animal Society
Bideawee
Bottomless Closet
BUILD: NYC
Blue Green Alliance
Bravo|Vail Music Festival
Brooklyn Bridge Park Conservancy
Byram Hills Education Foundation
Canyon Charter School
Camfed, USA
Careers through Culinary Arts Program
Chicagoland Entrepreneurial Center
Children's Museum of Manhattan
Children's Support Foundation
The Children's Village
Clio Awards
Columbia University
Congregation Ansche Chesed
Congregation Beth Elohim
Coro New York Leadership Center
Cooke Center for Learning and Development
The Culinary Institute of America
Design Trust for Public Space
Dream Street Foundation
Dream
The Doe Fund
The Door and Broome Street Academy
Dwight-Englewood School
Dysautonomia Foundation
Everytown for Gun Safety
Family YMCA at Tarrytown
Fedcap
The Ferguson Library
FFAWN
Florida Atlantic University
Food Allergy Research & Education
Foundation for the Public Schools of Tarrytown
The Fresh Air Fund
Friends Without A Border
Global Lyme Alliance
GOAL: Giving Open Access to Learning
The Graduate School of Journalism
Grand Street Settlement
Greenwich Hospital
Hale House
The Harvey School
The Harlem School of the Arts
Health and Humanitarian Aid Foundation
Help for Children
Homes Fit For Heroes Foundation
Horace Mann School
Housing Works
Human Rights First
Institute for Agriculture and
Trade Policy
"I Have a Dream" Foundation
Inwood House
Irvington Education Foundation
Italian Chamber of Commerce
Italian Welfare League
International League For
Human Rights
Israel Policy Forum
The JCC of Manhattan
Joe Torre Safe at Home Foundation
John Jay College of Criminal Justice
Johnny Mac Soldiers Fund
Joyful Heart Foundation
Junior Achievement
Katonah Museum of Art
Robert F. Kennedy Center
Kingsbridge Heights Community Center
Korean American Family Service Center
League of Rural Voters
Little Kids Rock
LitWorld
The Maritime Aquarium at Norwalk
The MacDowell Colony
Make-A-Wish Foundation
March of Dimes
The Masters School
Mental Health Association of New York

Mill River Park Collaborative
My Sisters' Place
New Jersey Seeds
New York Common Pantry
Outward Bound
Pacific House
PENCIL, Inc.
Philips Education Partners
The Pro Bono Institute
PS 321, New York City
Rainforest Alliance
Remy Bumppo Theatre Company
River Fund New York, Inc.
Romare Bearden Foundation
Room to Grow
The Ross School
Safe Horizon
Samsung Hope for Children
Seeds of Peace
SIBS Place
South Nassau Communities Hospital
Speyer Legacy School
Stamford Hospital
The Mount Sinai Medical Center
Multiple Myeloma Research Foundation
National Center For Law and Economic Justice
National Sawdust
National Tennis Foundation
New Israel Fund
New Visions for Public Schools
New York Gauchos
The Packer Collegiate Institute
Parkinson's Disease Foundation
Student for Sensible Drug Policy
Synergos Institute
Temple Shaaray Tefila
Toy Industry Foundation
Trickle Up Program
United Nations Fund For Women
United Nations Development Programme
United Nations Refugee Agency
The V Foundation for Cancer Research
Thurgood Marshall College Fund
Toy Industry Foundation
Trickle Up Program, Inc.
United Way
UWC International
Village Academies
Village Care New York
Westchester Children's Museum
Westchester Medical Center
The Willow School
WITNESS
WNYC Radio
Women's Business Development Council
Women's eNews
Women's Prison Association
World Childhood Foundation USA
Youth Renewal Fund